Two new exciting product launches.
Packaging designed by Goulding Media.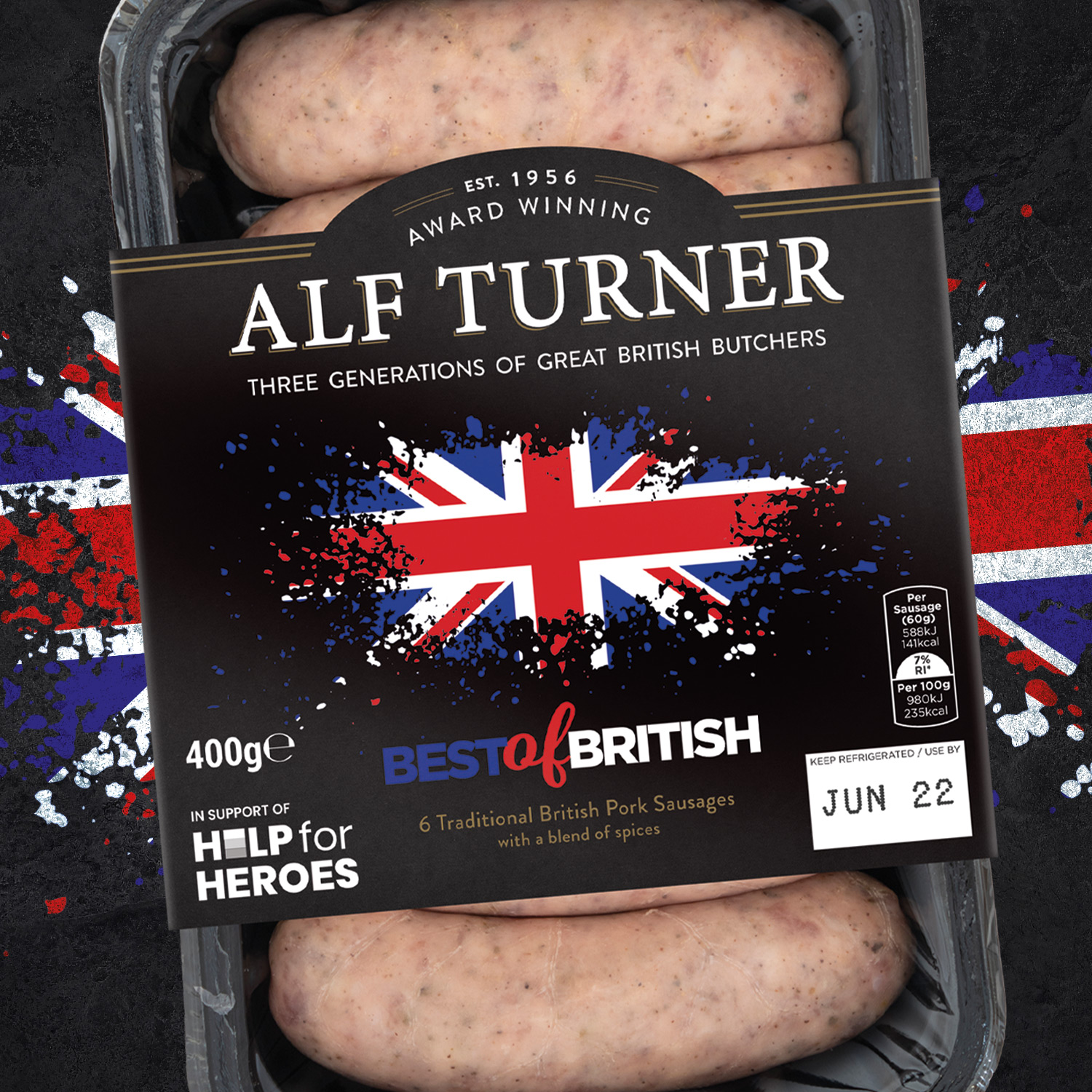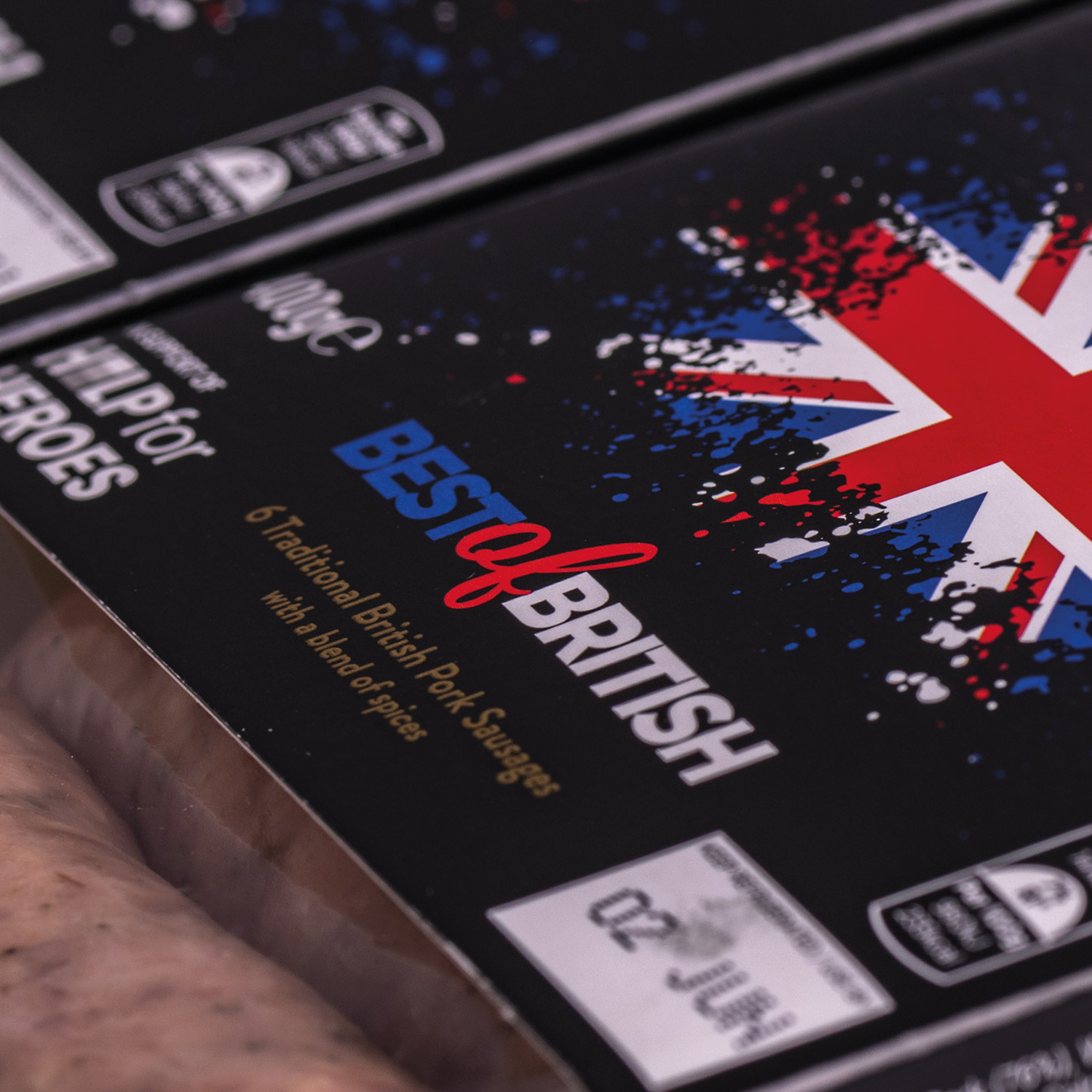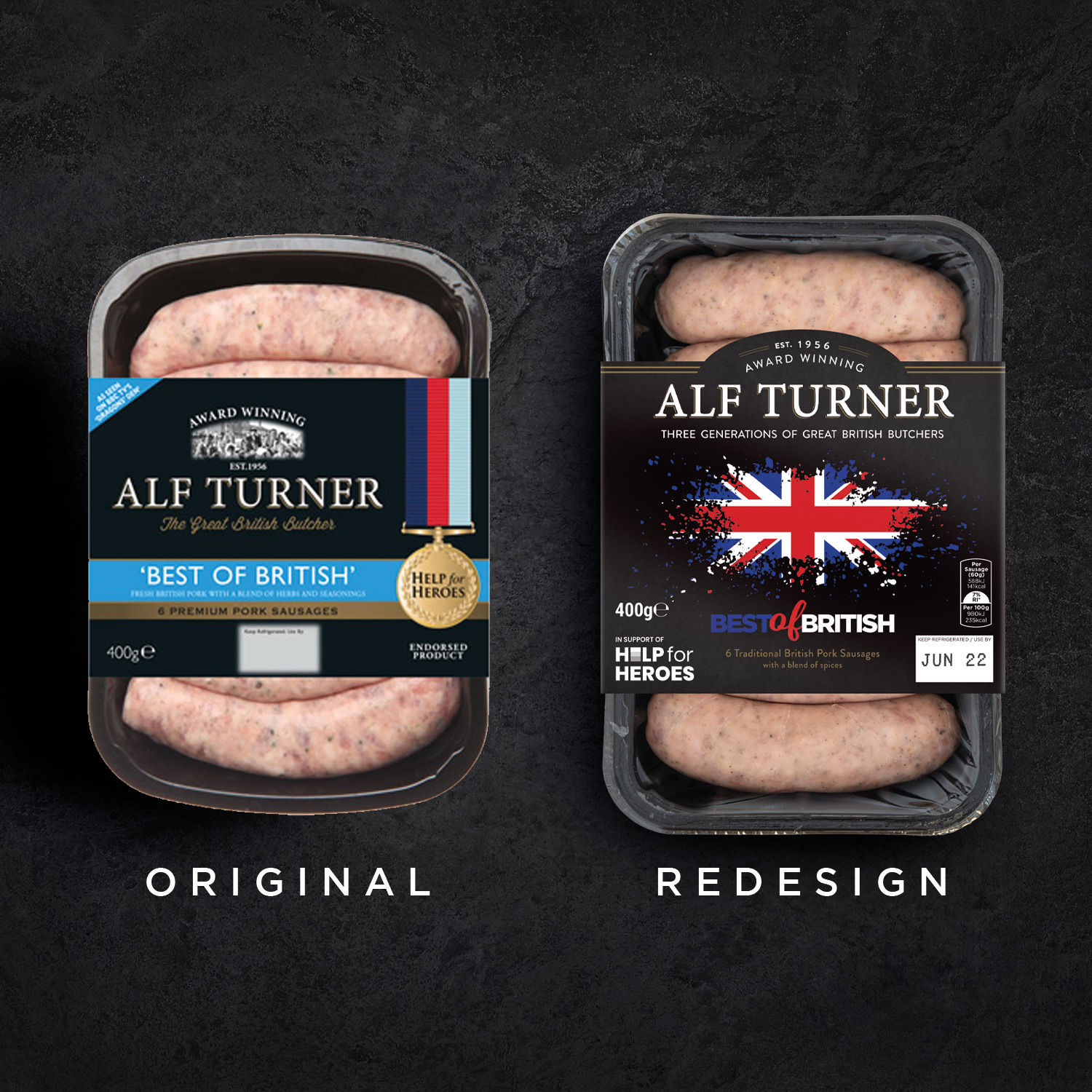 Alf Turner partnered with ABP Food Group for distribution and Goulding Media for Branding & Packaging Design, to launch two new products.
The first recipe was 'The Headbanger', a pork and ale sausage made using Robinsons' Trooper Light Brigade beer – developed in conjunction with heavy metal legends Iron Maiden – and inspired by the band's 1983 song The Trooper. The second recipe was a relaunch of their national award-winning Best of British Sausage.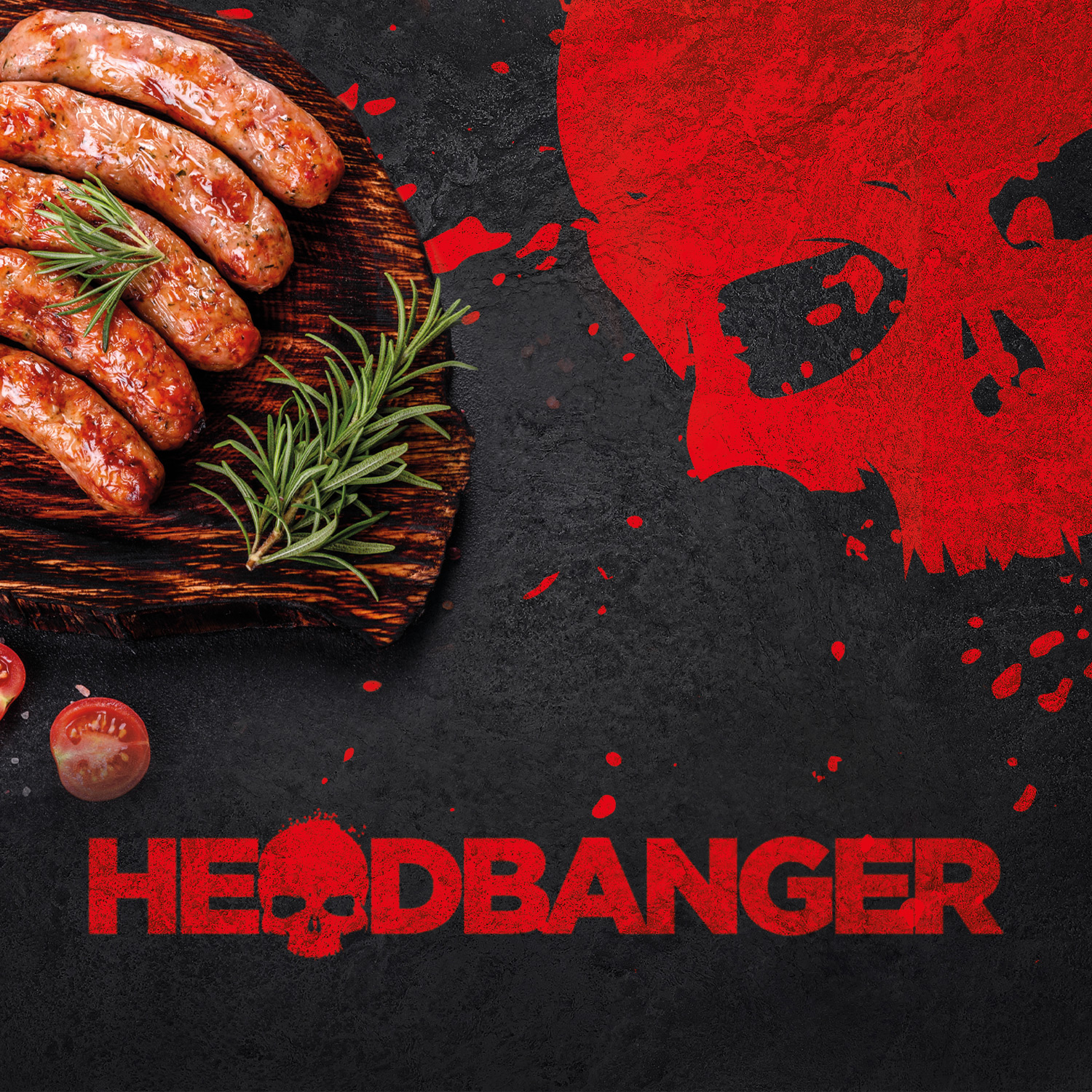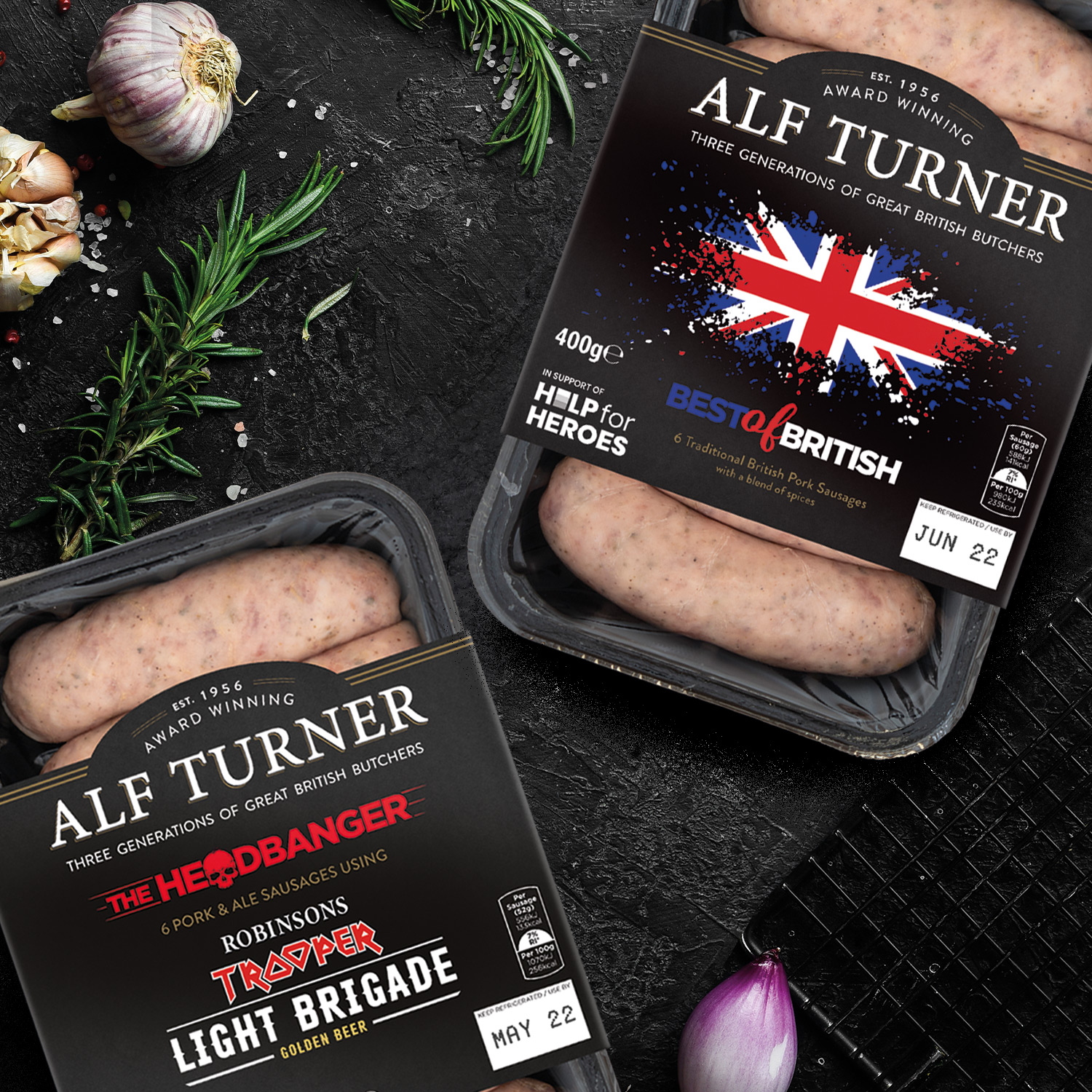 Simplicity with style was our key aim for the new packaging. We felt that the old Best of British packaging was cluttered and difficult for consumers to clearly navigate the packaging. The Alf Turner brand mark was also refreshed with a new tagline 'Three Generations of Great British Butchers'.

The Headbanger product required a complete new product name to be designed, condensed letter spacing with a grunge effect skull silhouette replacing the letter 'A' as a link to the Iron Maiden tribute ale. Various options were options were created in development stages, including a wet look Light Brigade Beer bottle, but the final design was chosen for its clean simplicity.

The centre piece of the Best of British design features a Union Jack which cleverly symbolises British ingredients with a scattered silhouette shape of herbs and seasonings which are used in the product recipe.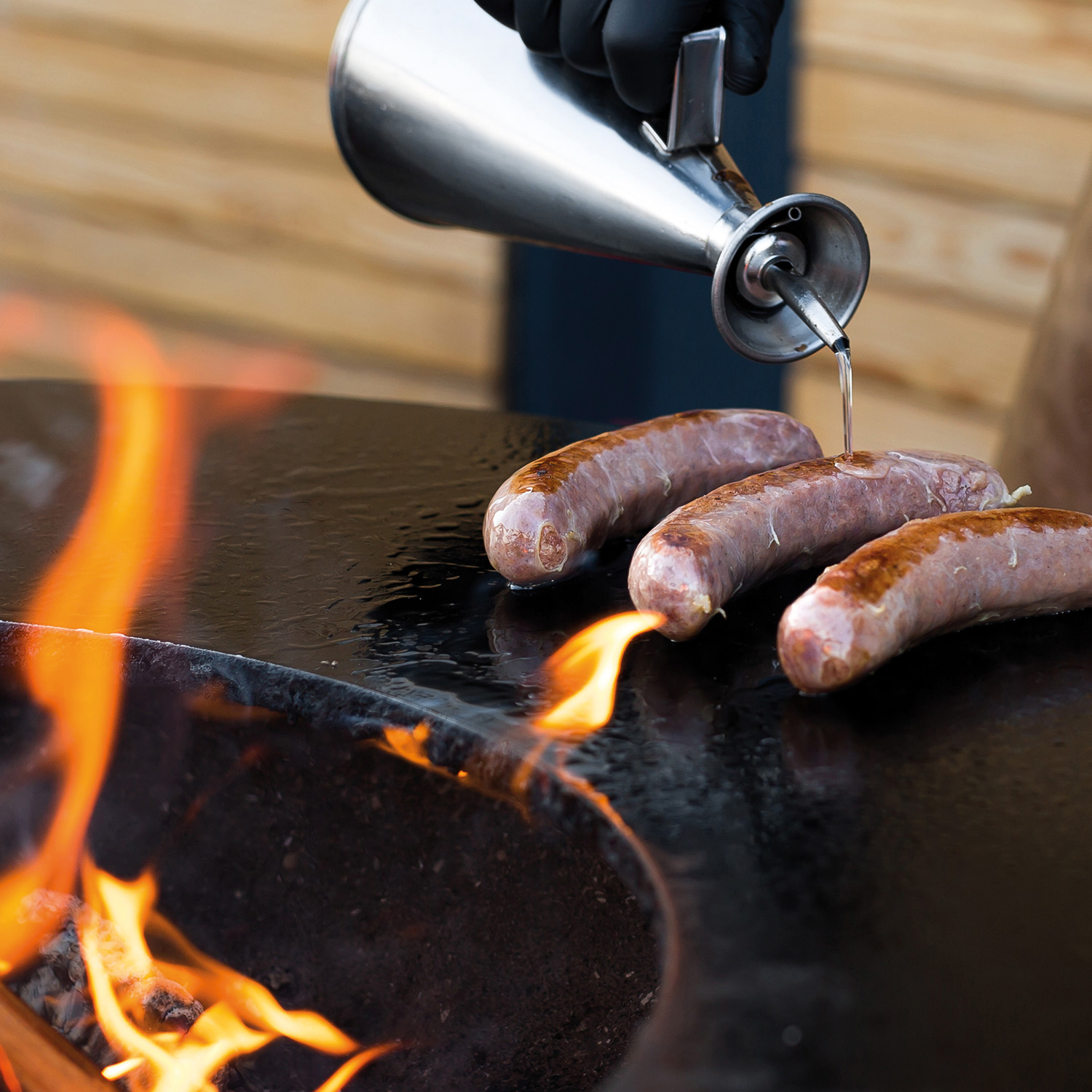 Alf Turner was established in 1956, and still uses the same trusted family recipes along with a whole batch of new ones. They also support the Help for Heroes, a great charity which is close to their hearts as his grandfather and founder served in the armed forces for two decades before opening his first Butcher's shop.
It's been a pleasure to work with Alf Turner's and develop some spectacular packaging. They continue to see strong sales and have achieved new listings beyond the initial launch in Morrison's. You can find their products available in Morrison's, Waitrose, Sainsbury's, Asda, The Co-operative, Bookers, Spar and One Stop.