EXCITING EXPANSION FOR A NATIONAL BAKERY BRAND
Health has been a key trend in the UK bread market for a number of years, and continues to be a key factor of growth for bakery brands. In 2020, analysts at Mintel confirmed that the coronavirus pandemic had further accelerated the growth of health related breads and foods. 

Since 1991, Country Oven has been a staple product for the UK's bakeries, providing a varied range of nutritious breads which each have their own unique key benefits to the health conscious consumer.

The combination of increased consumer interest in health products and NPD for 4 newly developed products gave Country Oven the perfect opportunity to work with us to refresh the brand and increase the marketing support, online and in print.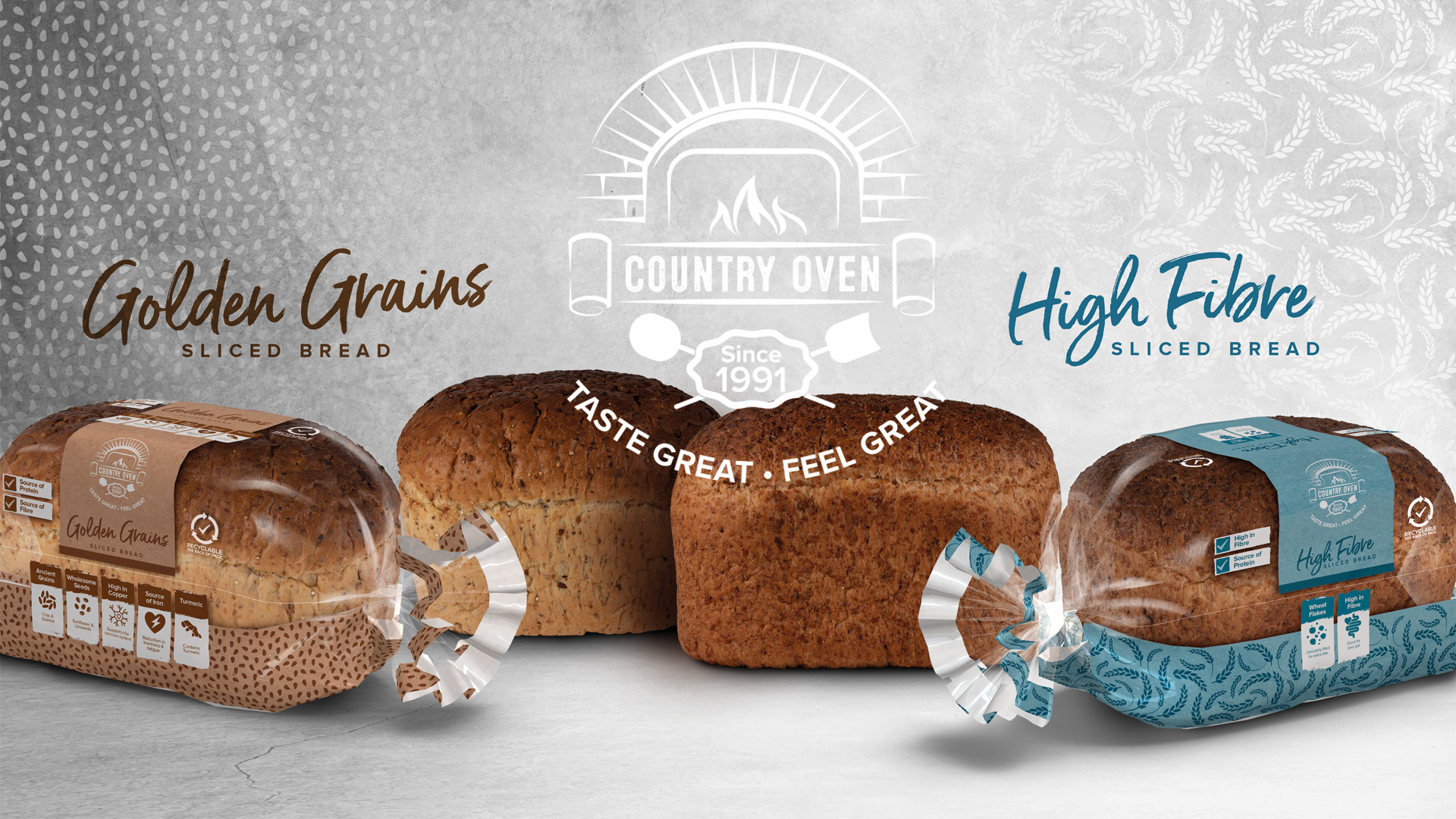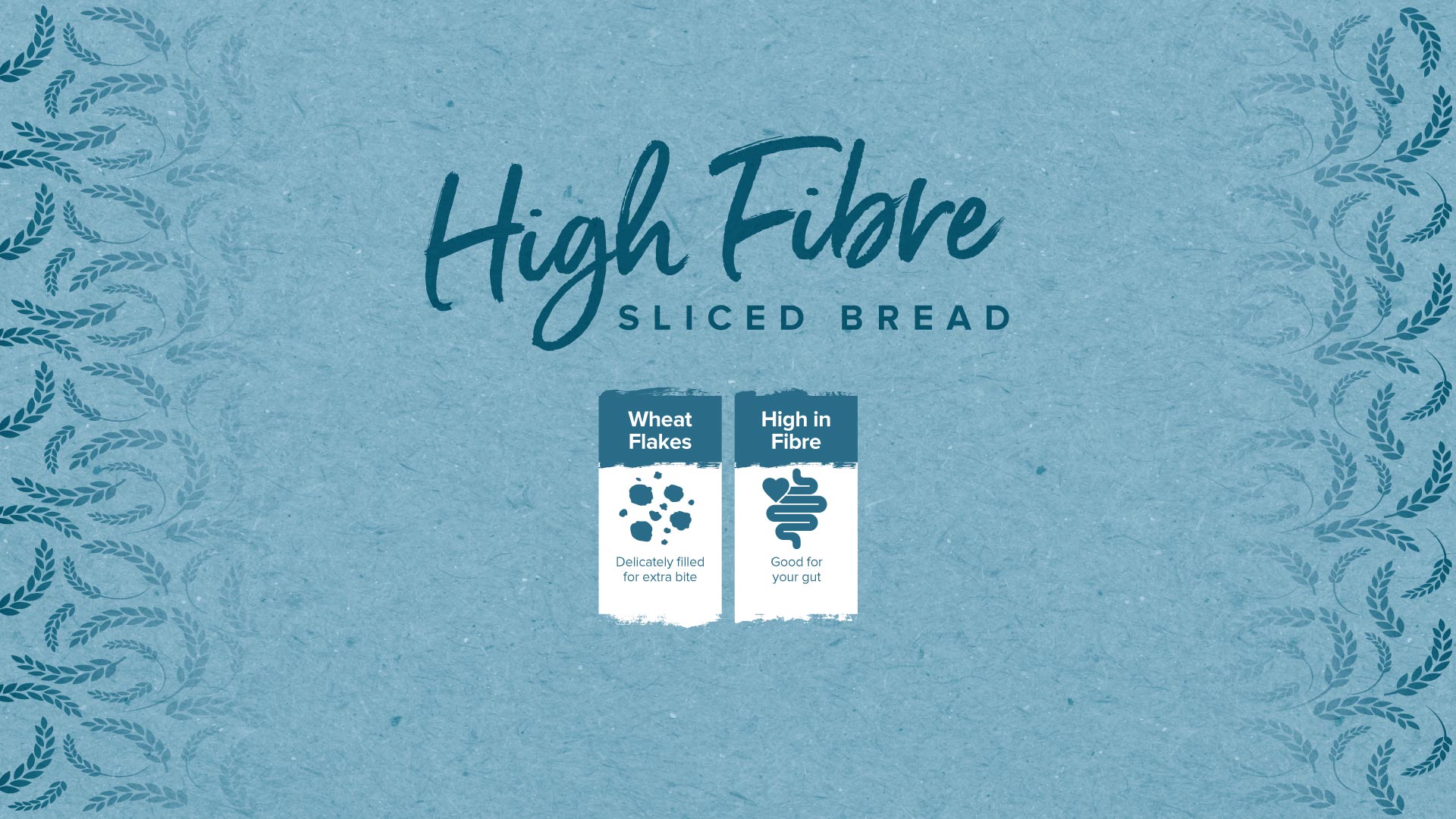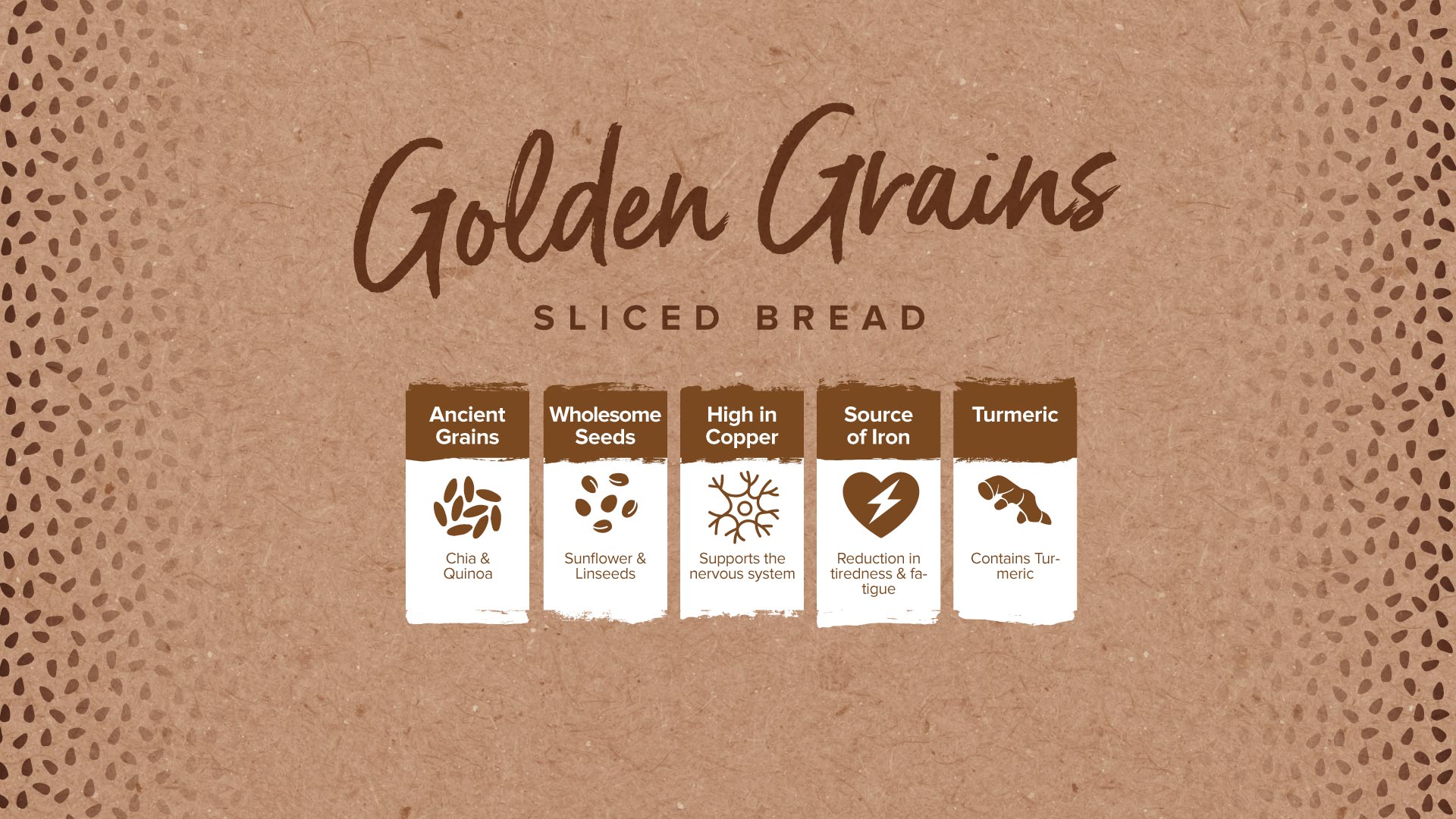 Four new breads were developed by the NPD team at Country Oven – Multiseed Vitality (the new flagship health product), Golden Grains (a mix of ancient grains), Fibre Plus (good for gut health) and Seeded Artisan (Featuring a unique Fermdor Wheat Sourdough).
Each have their own unique health benefits, so the first step was to create a clear and concise system to the key benefits of each product. Making them easy and simple to understand so a baker can explain to them a consumer with confidence, or the consumer can read them from an educational marketing sign or leaflet in store.
Each product was given a unique colour coding to enhance the flavour and further differentiate the products online and in print (for example packaging).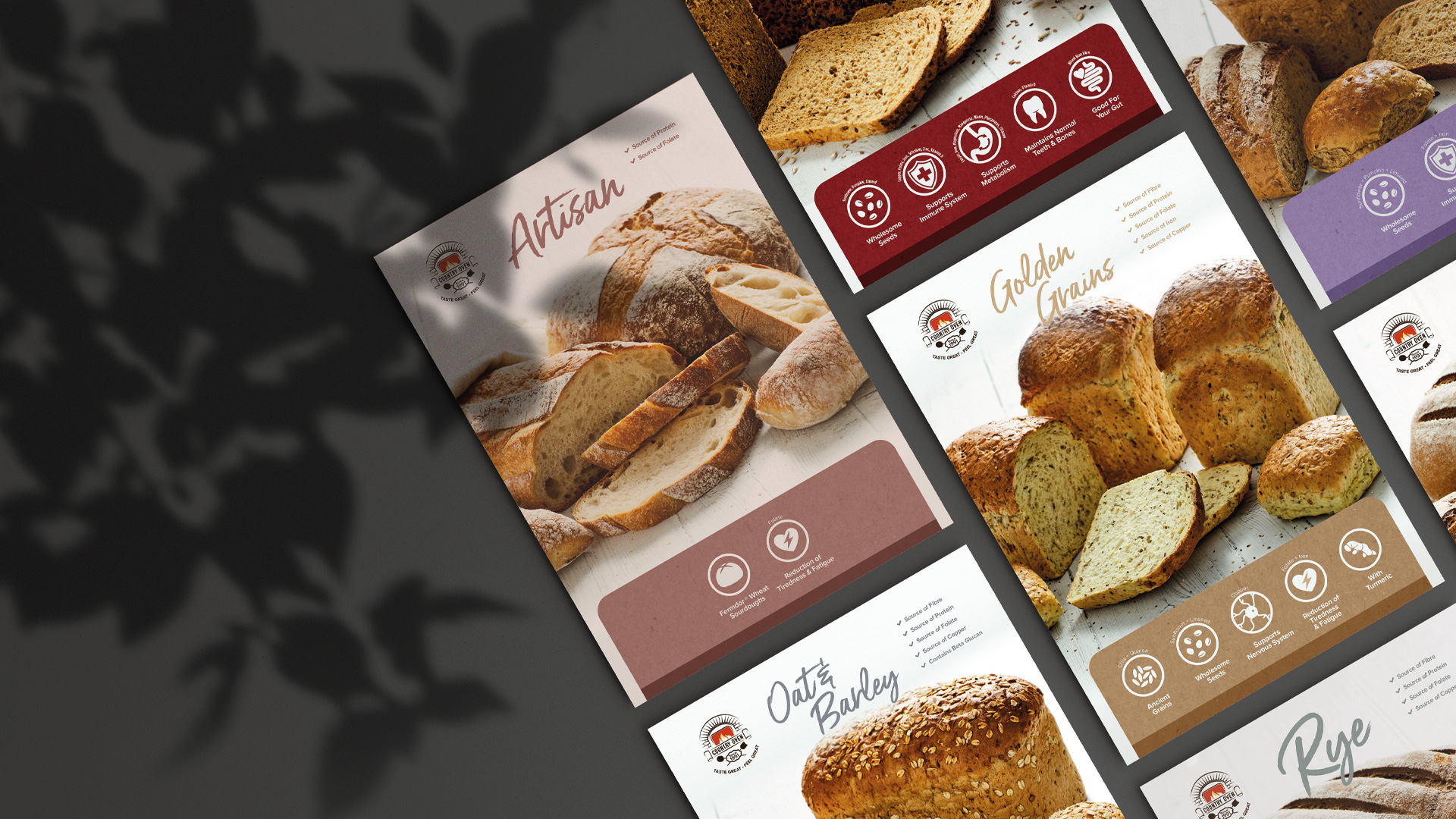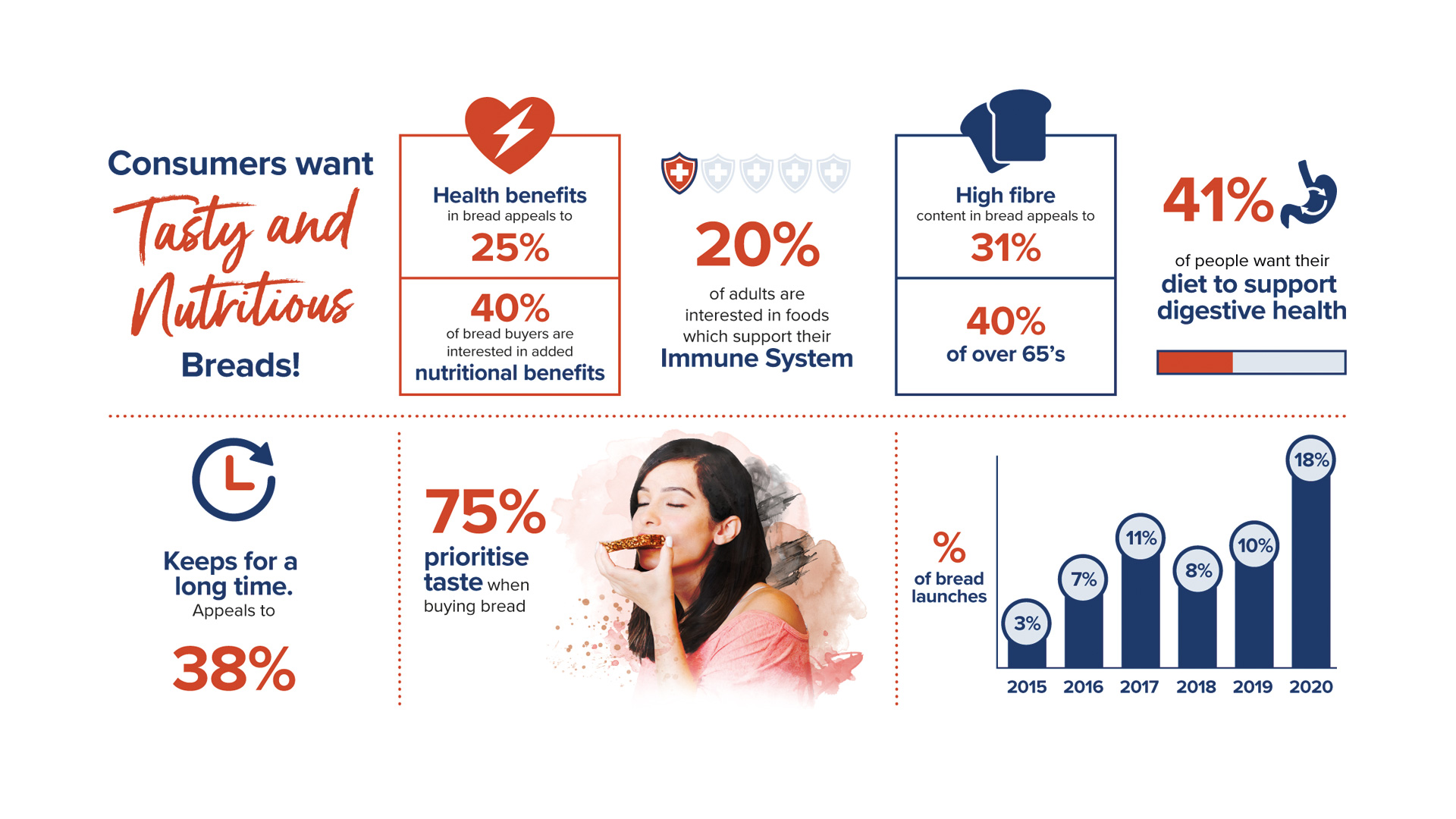 Country Oven is growing from strength to strength. The bread market has seen a huge increase in health based nutritious breads, and this along with the updated branding, and marketing push has seen a strong increase in sales.
Alongside the positives behind the launch of 4 new products within the range, Country Range has also partnered with Waterfield's to launch a new range of bread products exclusively for Booths, a chain of high-end supermarkets in Northern England.
It was an exciting development and we've been proud to partner again with Country Oven to develop the packaging for this new healthy bread range.