Millions the Tiny tasty chewy sweets
REFRESHING IDEAS FOR A CLASSIC CONFECTIONERY GIANT
Millions sweets were invented by Douglas Rae in 1991 and became an established favourite with children and adults all around the world. the brand has won various awards including the winner of the Food from Scotland Excellence Awards (two years running!) and the Royal Mail Marketing Award.
The brand never stands still, is continually thinking about new flavours and new pack innovations.
We started working with the team behind Millions in 2012, and over the last decade have worked together bringing fresh ideas, different thinking and evolved the brand with many fun and exciting developments.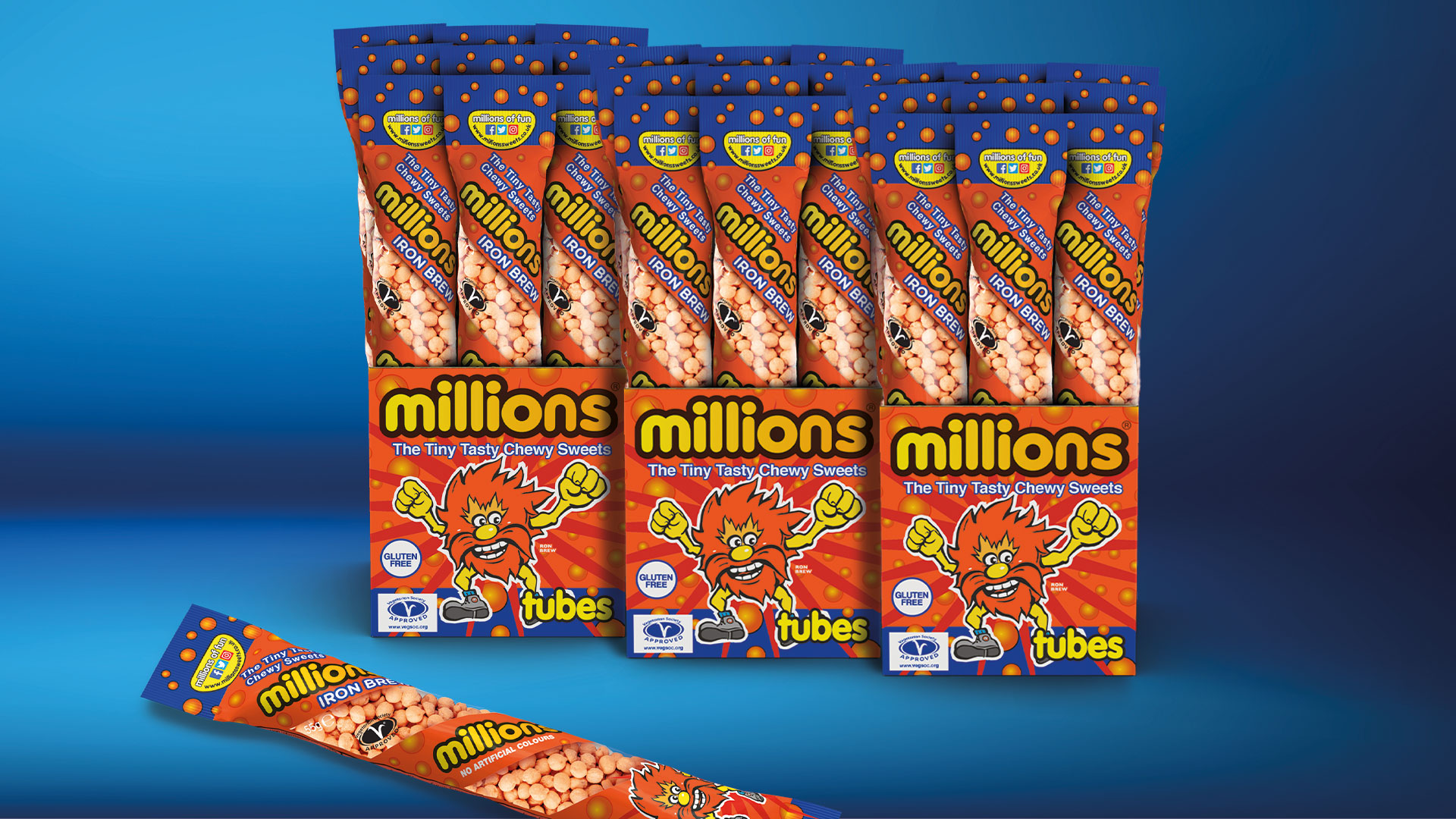 Millions sweets have a very recognisable global brand, so whenever we are asked to evolve or expand brands which already have a strong market presence, our aim is to our is to bring something new but in a way that it seems like a natural extension of the current range. 
Consumers will instantly recognise the product as their favourite brand, but also make the connection that this is a unique offering in its own right. 
It's not always easy to find the balance, as we're looking to introduce enough variation and new elements without losing the instantly recognisable element of the brand assets. With each new product development creating it's own challenges we need to overcome.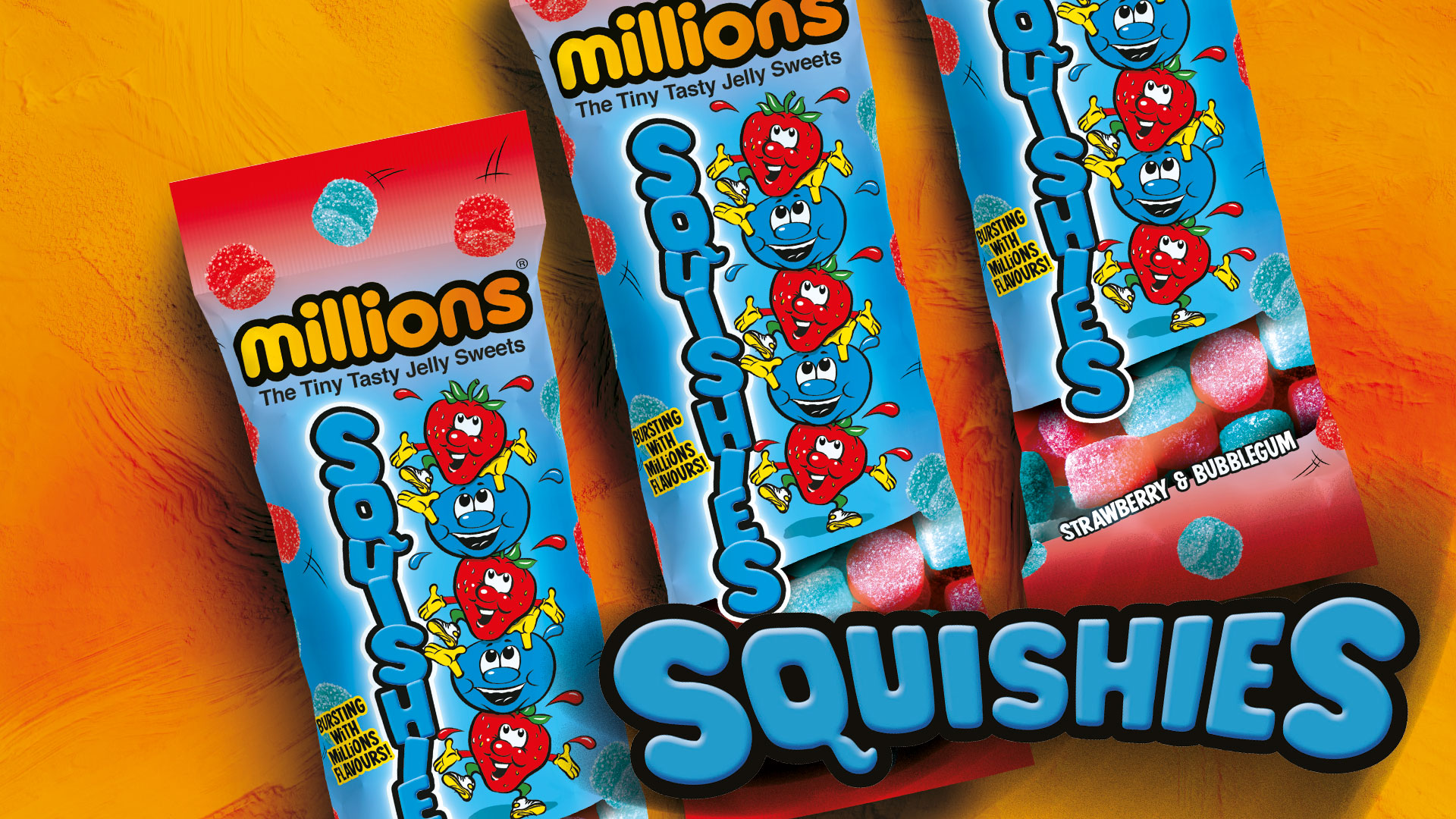 Working together we have successfully evolved the Millions range and launched many new products, sub-brands and limited edition flavours.
It's been a journey which has excited, amazed and given us a wonderful experience. The Millions brand is an ever evolving confectionery giant, and we've been privileged to be part of the new Jelly Babies launch in Aldi, the Multipack refresh, the Mega Millions launch, the Squishies launch and we're excited to continue the Millions evolution in the future.