Extending brand values with a new treat range.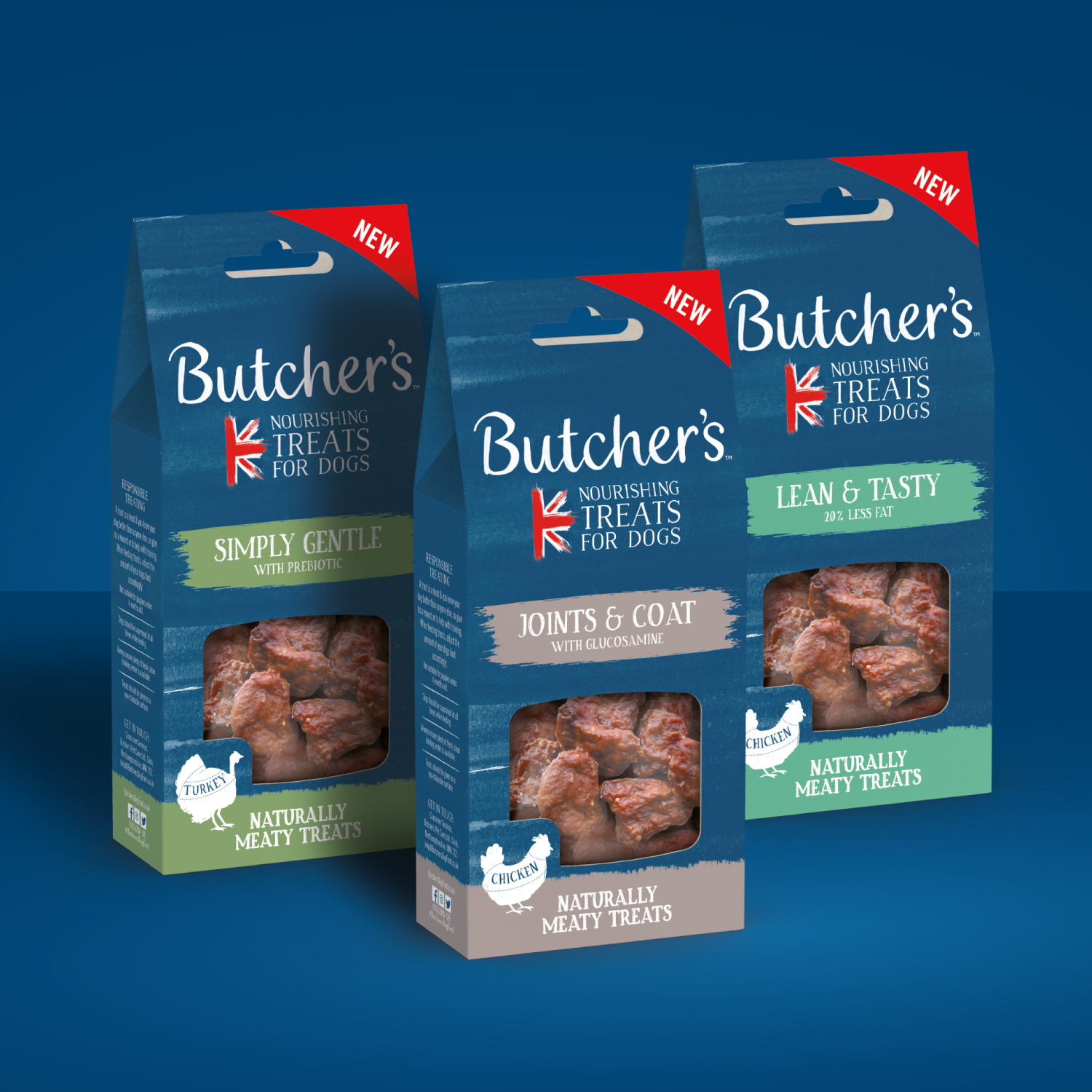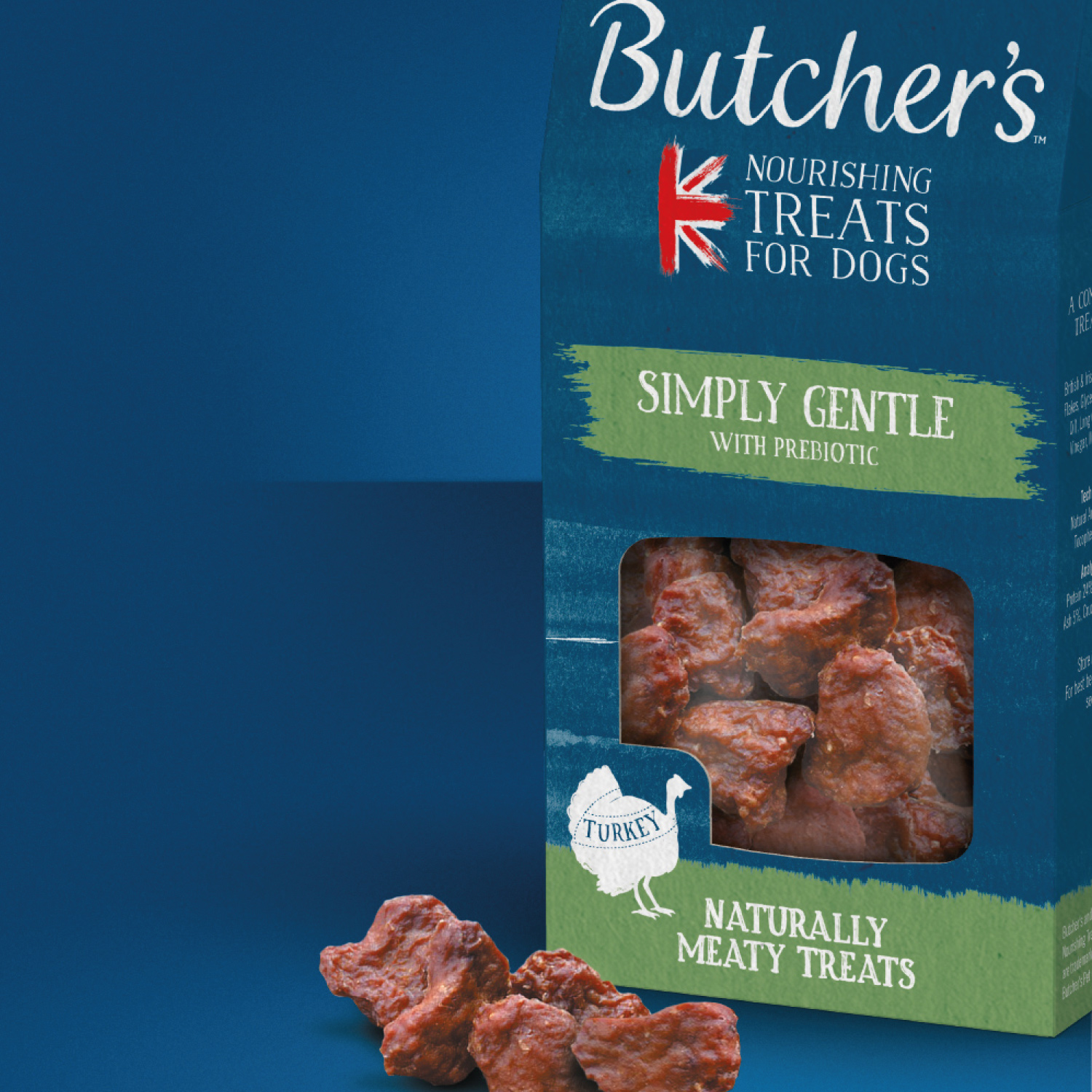 Every dog is special, and deserves to eat nutritious food to keep them healthy and happy. With decades of experience producing and developing some of the nation's most loved recipes for dogs, including the UK's original tripe mix recipe, it was natural for Butcher's to leverage their experience and develop a high-quality treats product.
With the growing dog treats market now above £465 Million sales per year, Butcher's position as a quality food provider who use natural ingredients and focus on sustainable packaging would allow them to enter the dog treats market, and deliver a product which would resonate well with consumers.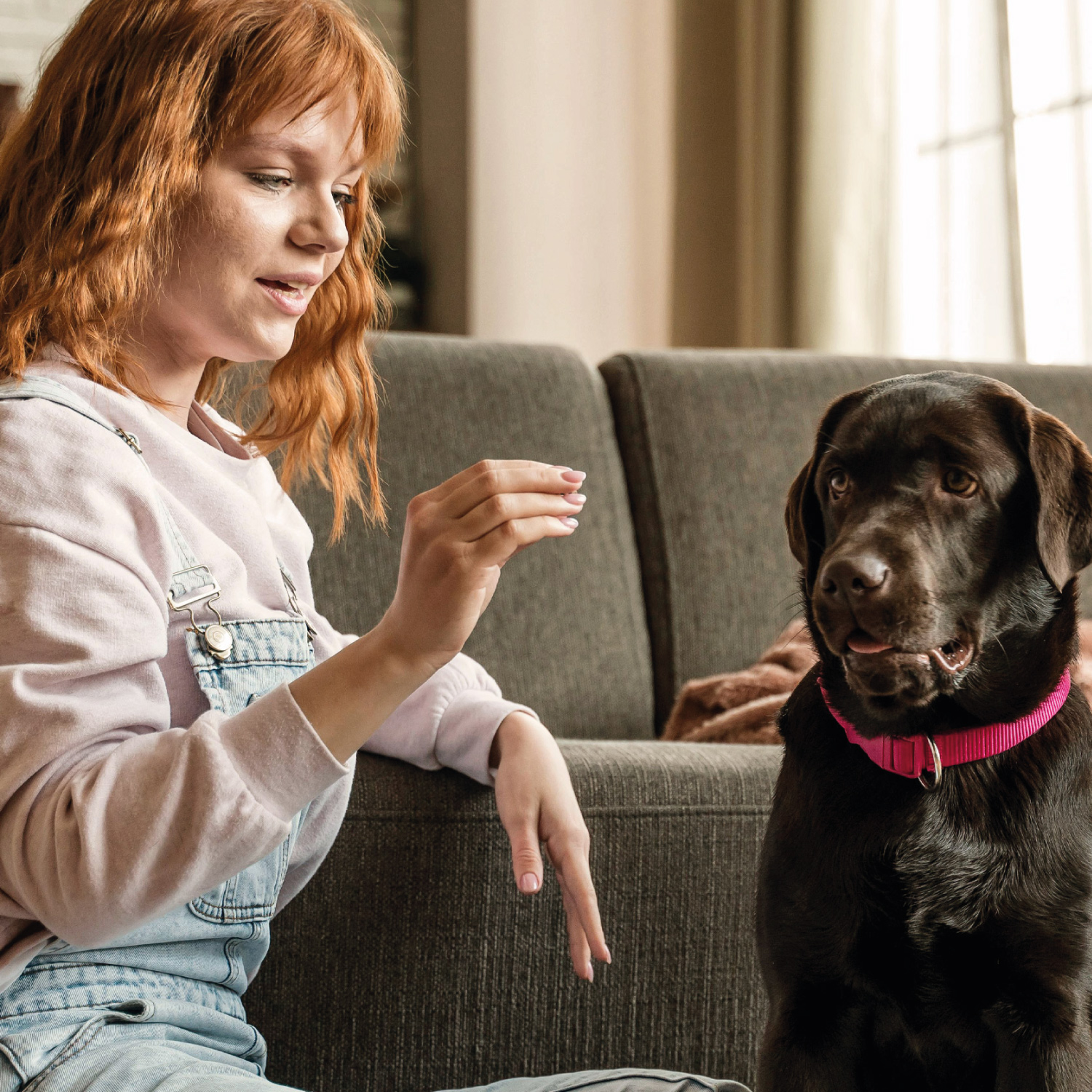 With Butcher's already occupying a large section of the dog consumer landscape, The decision was made to leverage the current recognisable branding, rather than developing something completely different.
The right balance was found by utilising many of the current brand assets, from colour, rustic styling and typography. A new brush stroke element was created to enhance the product name, and the tagline Naturally Meaty Treats was created to emphasise the quality.
A new unique shaped box was developed to bring a premium sophisticated look. It stands tall on the shelf and looks distinctly different to other products in the treats category.
The Butcher's Nourishing Treats for Dogs range successfully launched with three products, Joints & Coat, Simply Gentle & Lean & Tasty. The Treats range is now stocked in the majority of major supermarket retailers and in a large number of pet specialist and independent stores. Morrisons, Sainsbury's, Asda, Pets at Home, Amazon.
An expansive marketing campaign has been created for the launch and well beyond. It will provide touchpoints in both the digital and physical world and give the product a platform to thrive and the potential to expand in the future.