Butcher's Nourishing Treats for Dogs
extending brand values with a new treat range
Every dog is special, and deserves to eat nutritious food to keep them happy and healthy. With decades of experience producing and developing some of the nation's most loved recipes for dogs, including the UK's original tripe mix recipes, Butcher's were a natural fit to leverage their brand values and bring a Treat product to market.
With the growing treats market now above £465 Million sales a year, Butcher's ethical approach to dog food enabled them to expand into the Treats market, and with their passionate brand values they set out to deliver a delicious tasting treat which is made with natural ingredients and provides nutritional benefits.
The Butcher's Nourishing Food for Dogs range is a well established brand with a total company turnover of £93.1m. Already occupying a large section of the dog consumer landscape with a widely recognisable brand, The best decision was to leverage the current branding so consumers will easily make the connection to their trusted Butcher's nourishing food products.

The challenge was then to find a way to leverage the brand colours, style and ethics but also create a standalone unique product that differentiates the boundary between food and treat. A balance was found by utilising many of the current brand assets, introducing a new brush stroke element to enhance the product style, and adding the tagline Naturally Meaty Treats – based on the recipes being natural real meat treats.

The unique shape of the box delivers a premium and sophisticated look. It stands tall on the shelf providing stature, and looks different to other products in the treats category. Being made of cardboard rather than plastic film as many competitors use, also plays into Butcher's ethical approach to their manufacturing responsibilities.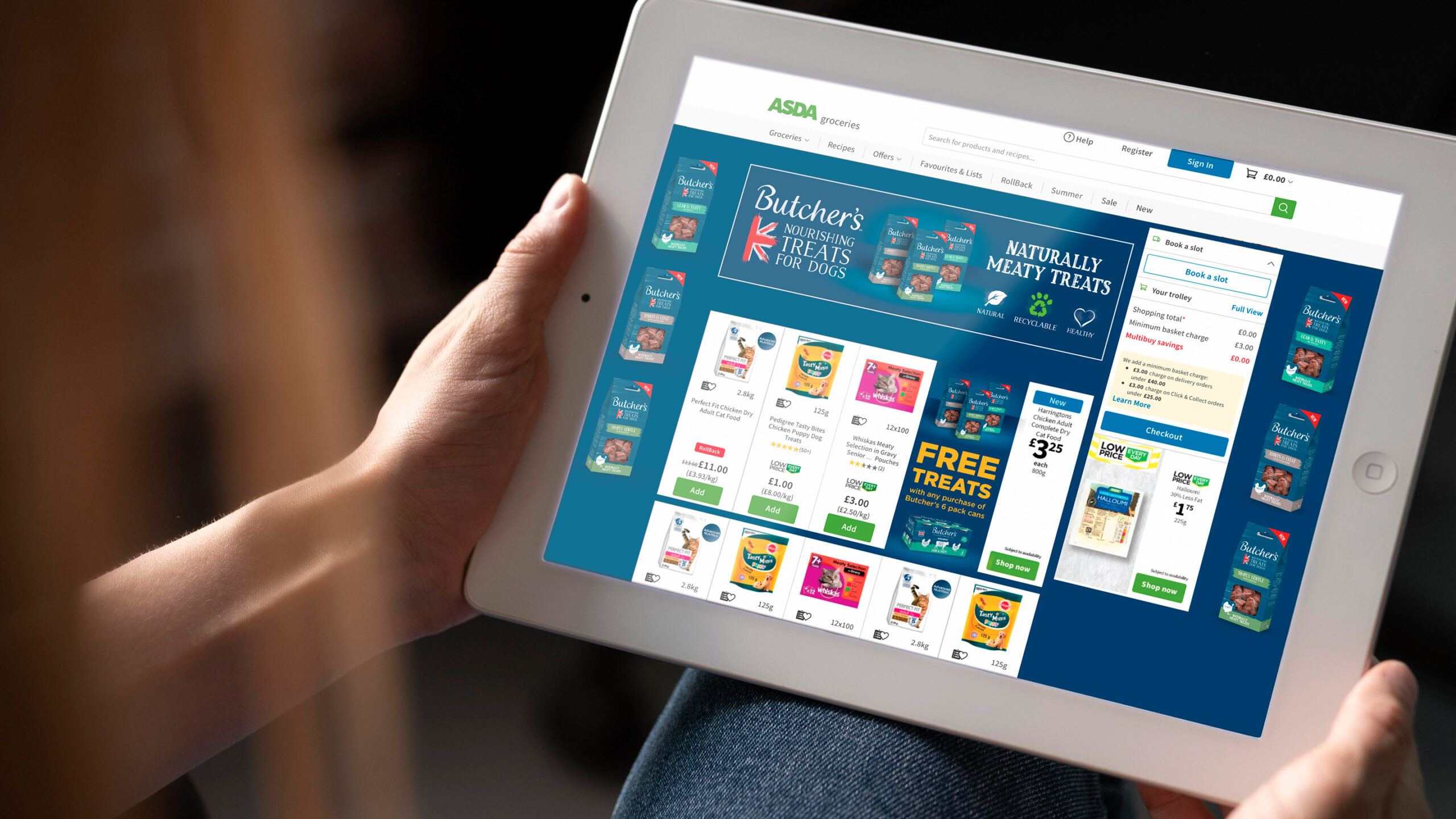 The Butcher's Nourishing Treats for Dogs range successfully launched with three products, Joints & Coat, Simply Gentle & Lean & Tasty. The Treats range is now stocked in 3 out of 4 of the major supermarket retailers and in a large number of pet specialist and independent stores.
Marketing campaigns have focused around the health benefits and boosted engagement through promotional periods, giving Butcher's a solid platform to maintain sales growth and have the option to expand the range in future.