Mr. Crilly's Throat & Chest Menthol Lozenges
Tackle and soothe any irritated throat or chest with a pack of Mr. Crilly's Throat and Chest Sweets.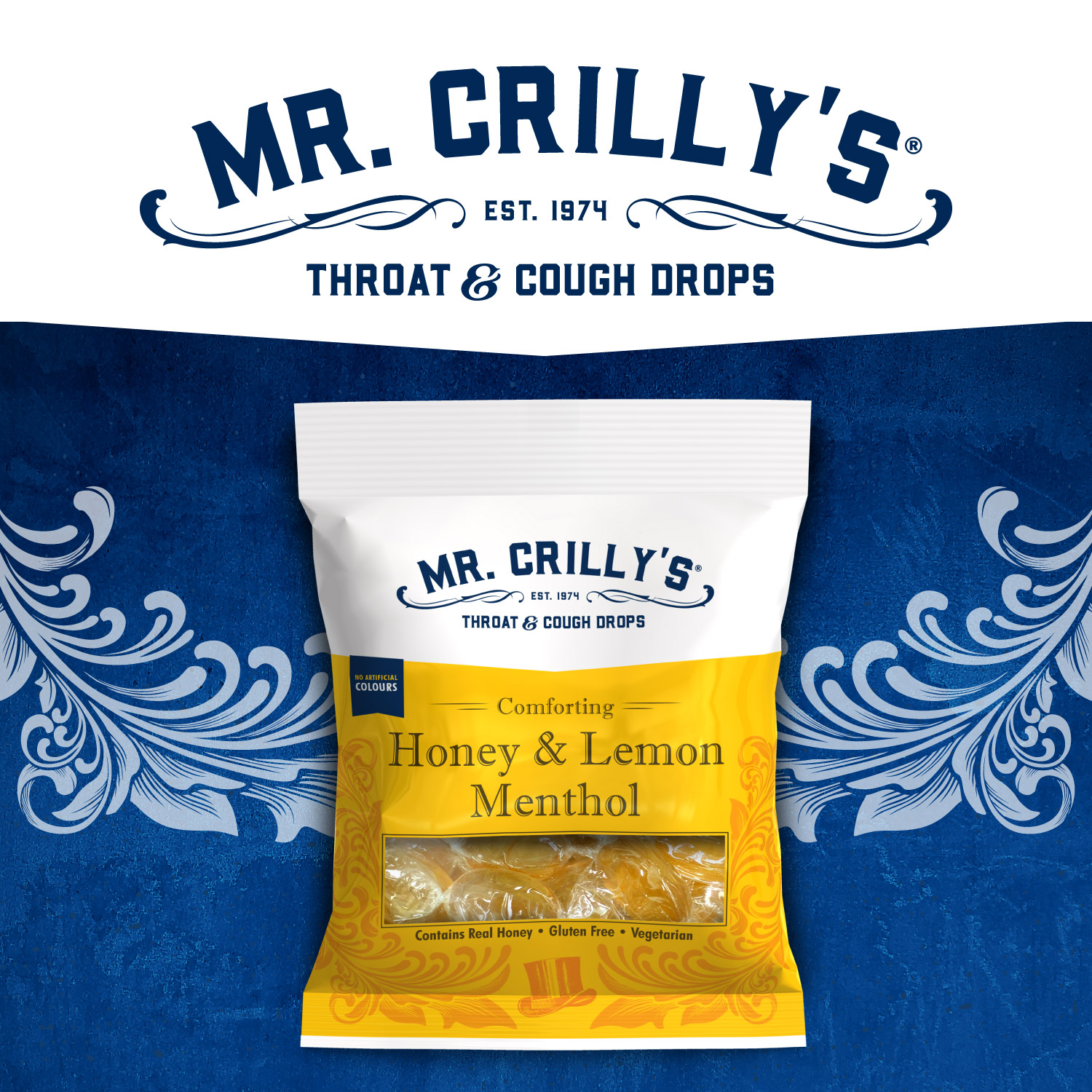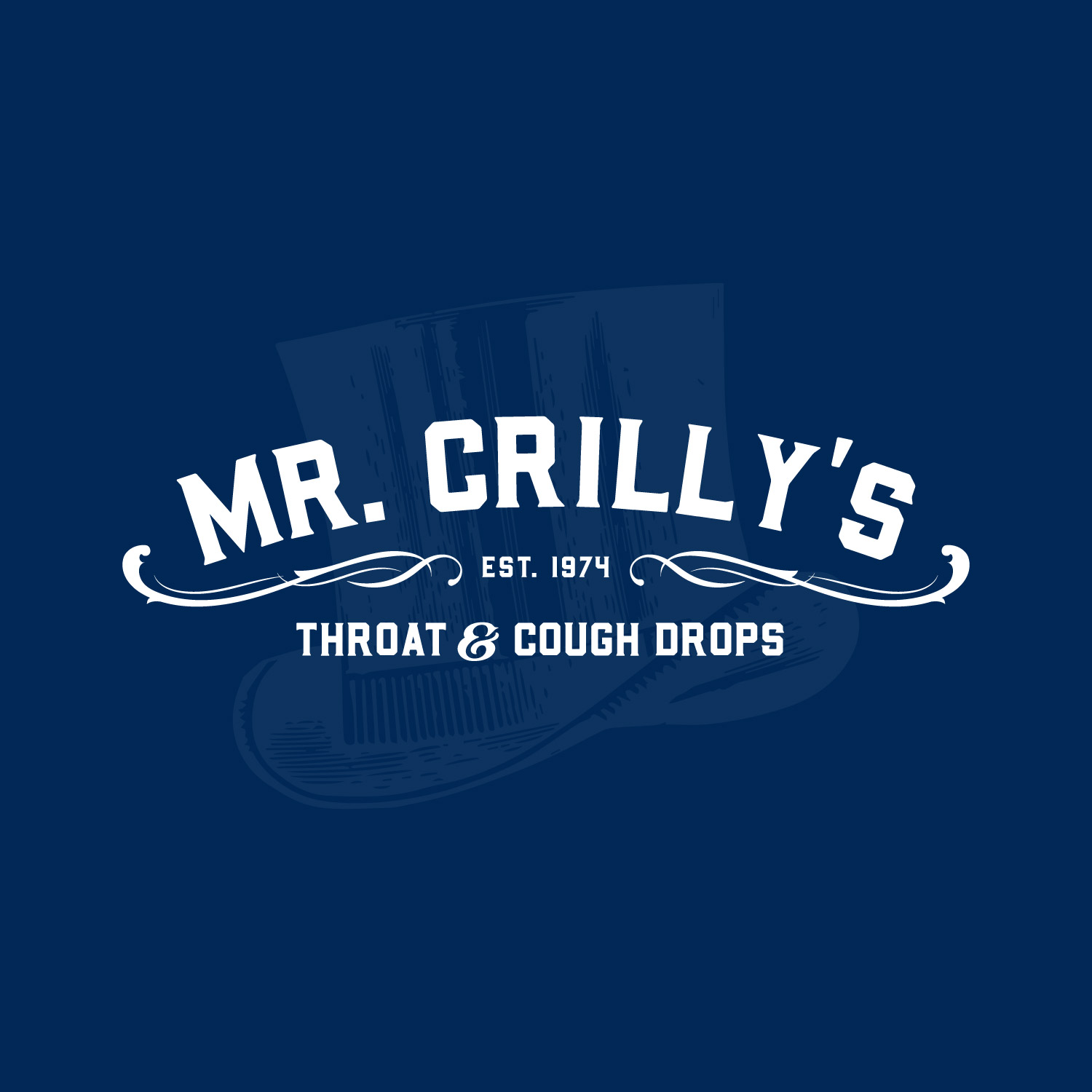 Crilly's are Ireland's biggest producer of hard boiled sweets, and one of the few remaining producers in the UK. It was a natural extension to develop a new range of menthol sweets to combat chills and sore throats, and given the UK market for over the counter cough and cold remedies is worth an annual £420 Million, a good quality product has the opportunity to thrive.
After several years in secret development, Crilly's turned to Goulding Media as their preferred packaging partner. We worked together to create branding, packaging, and marketing which would build excitement and gain orders before the first production run.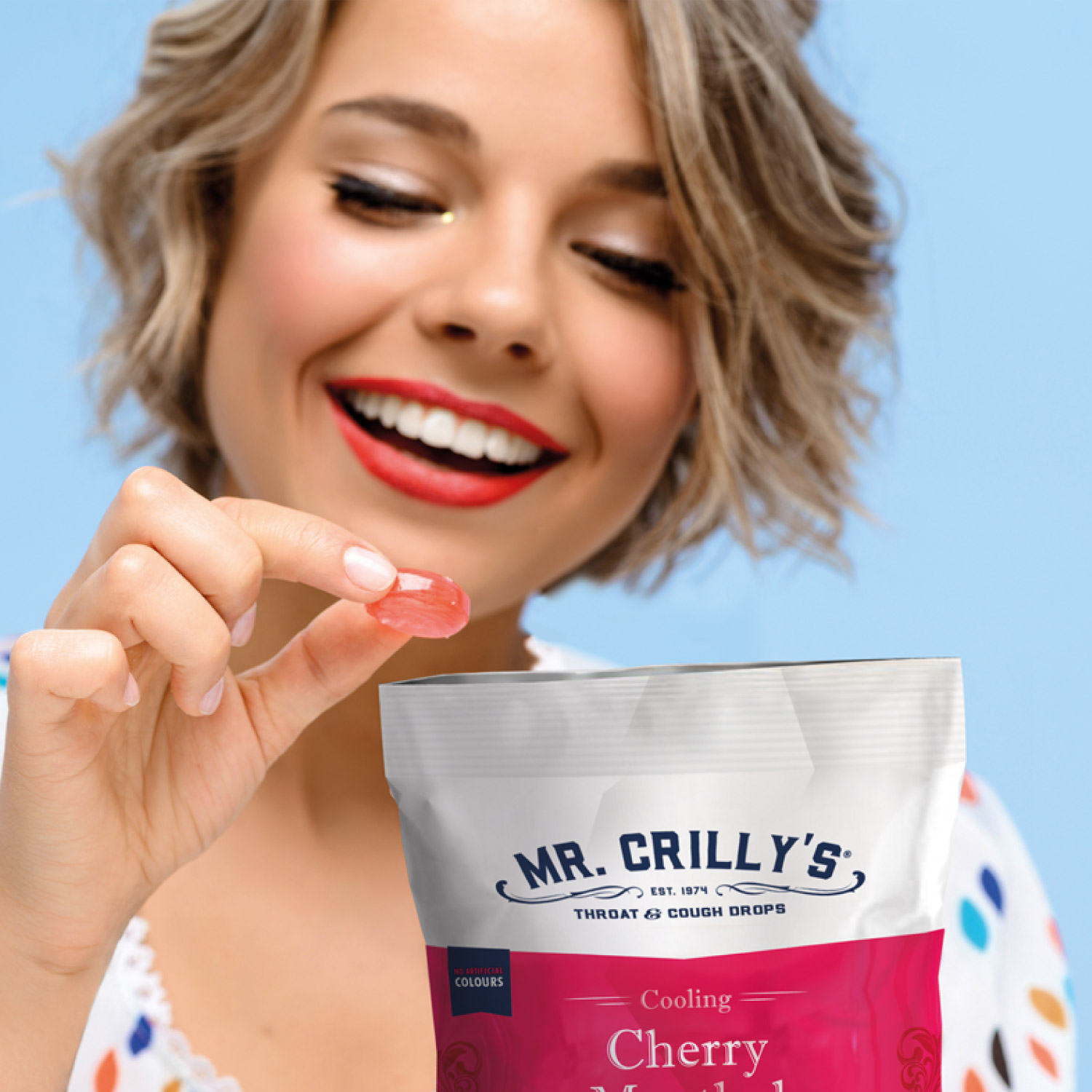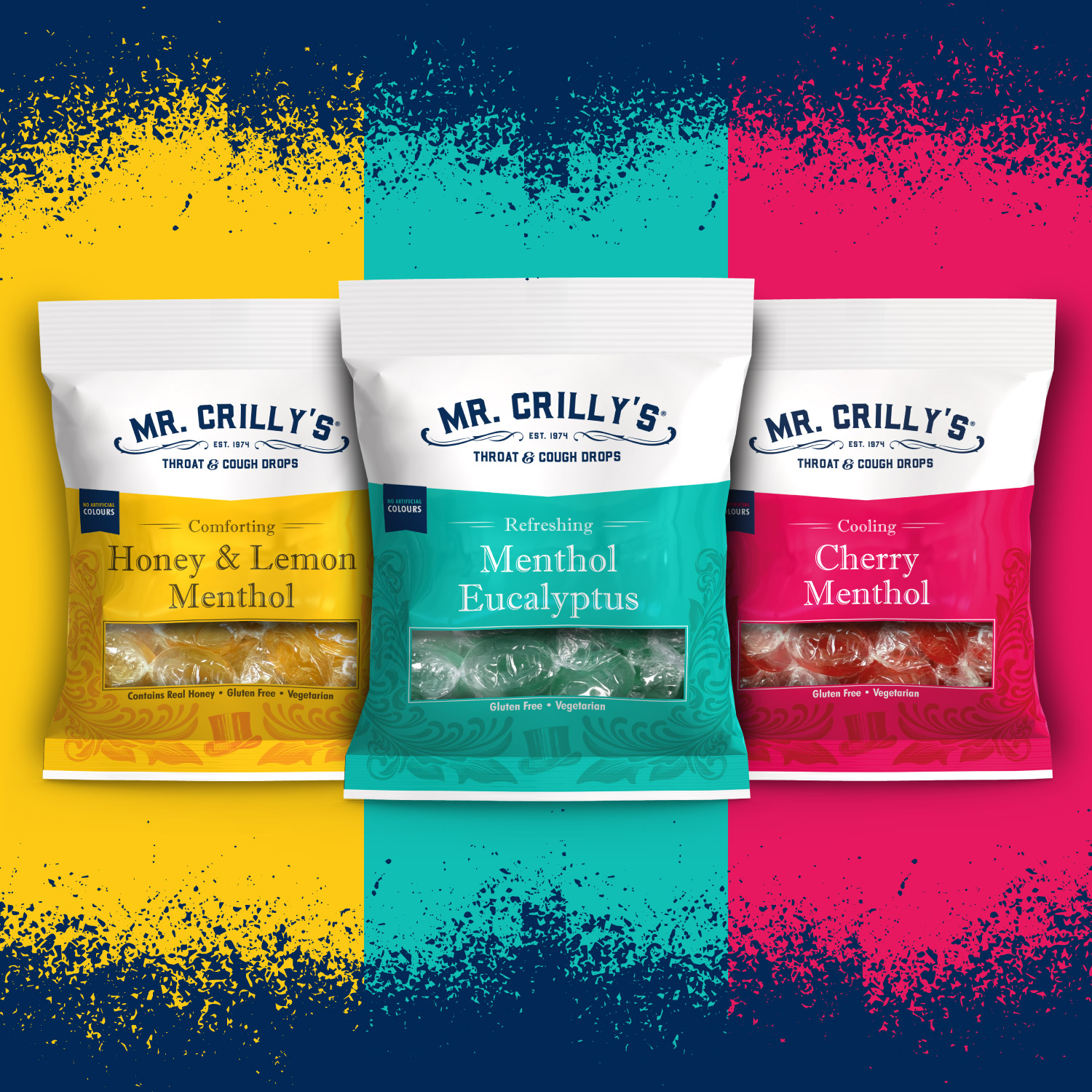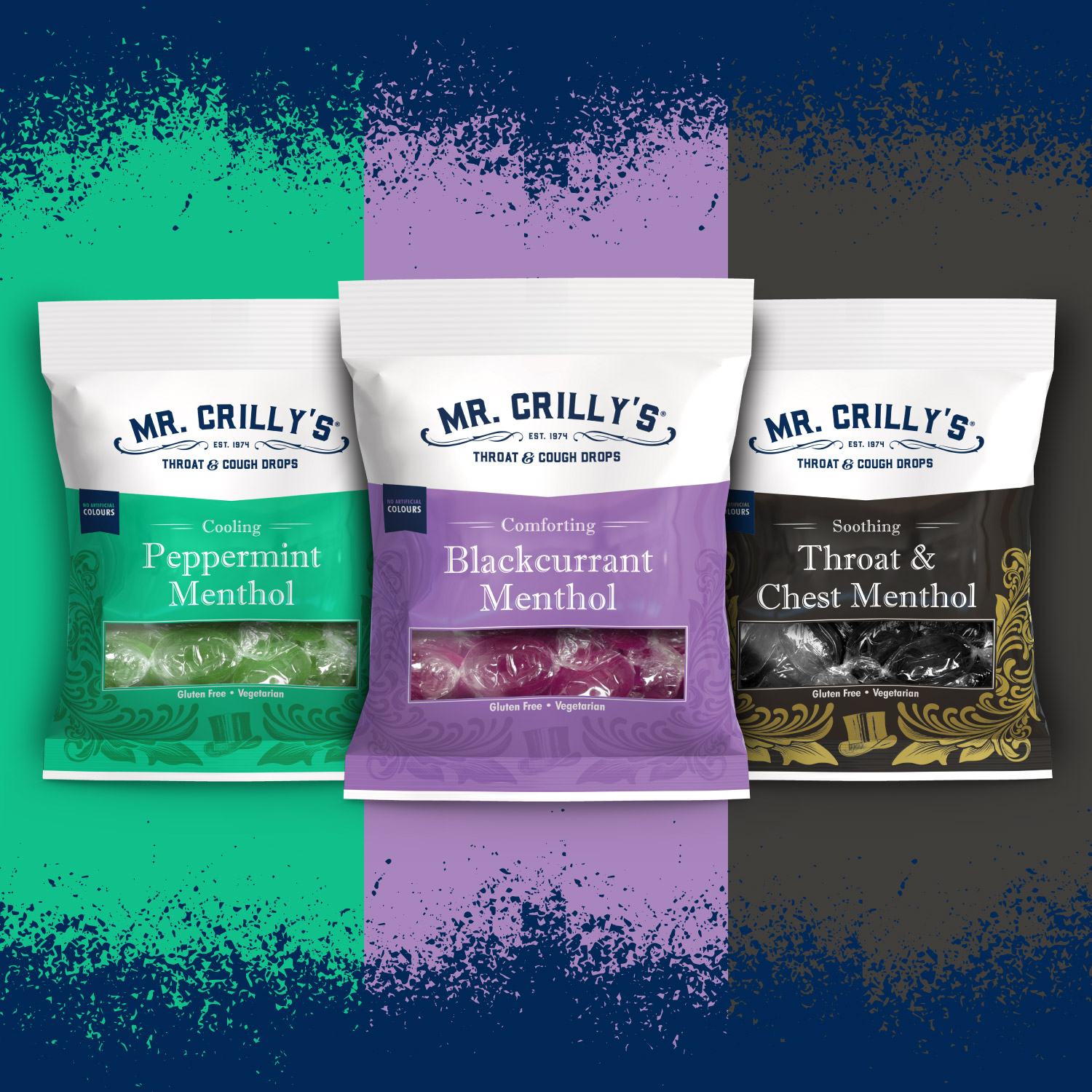 The process began by considering naming of the brand and interaction in packaging & marketing including basic aesthetics. During this phase we developed detailed mood boards, colour palettes and loose sketches of filigree patterns (identified early as a key component we wanted to carry through the creative).
After the research & development phase, Mr. Crilly's emerged as the brand name of choice for the new range. Goulding Media then worked up full packaging concepts, detailed illustrations and demonstrated how the range would expand and accommodate new flavours using a consistent theme.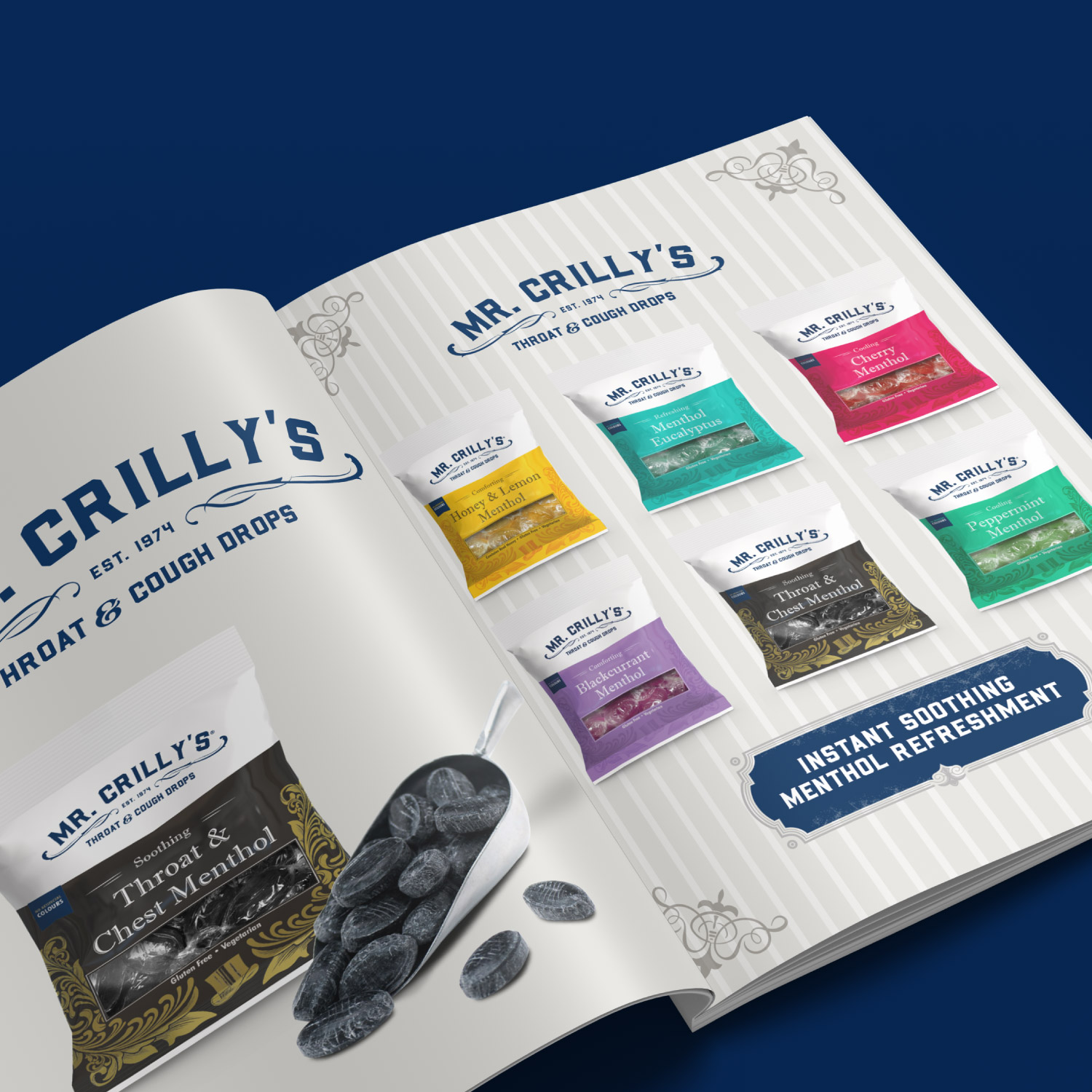 Once the creative was complete, we finalised the pack design with legal copy layout allowing the Crilly's technical team to approve using our specialised review software. Final colour configuration was considered to achieve the best print result and prepare the files for flexographic print. A range of SRP's were created together to ensure retailers would receive the product in an easy-to-use shelf ready format.
David from Crillys: "We've created a distinctive branding for the menthol range which reflects our family tradition in quality and tasty hard boiled sweets. And we are delighted with the very positive response from retailers here and further afield. As result, the novel range is now attracting firm orders from home and abroad."